oUR SERVICES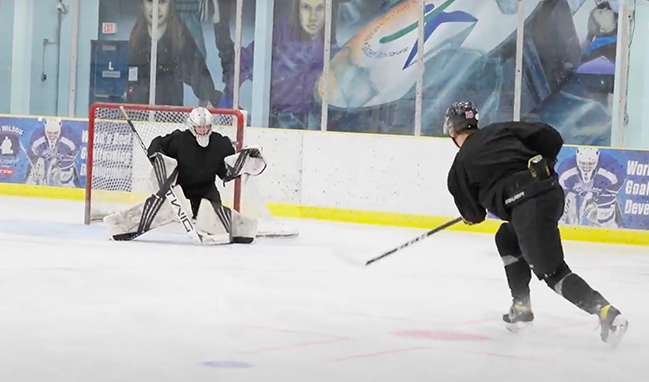 Skill Development
Above our Advising Services, MCN offers top notch skill development for all levels; we work with teams and players from Novice to Juniors. 
We offer:
Camps
Small Group & Team Skills
One-on-One Skills Sessions
Evaluation & Video Analysis (Player & Team) 
Sports Advising
MCN Believes in every players ability to reach success in achieving their athlete goals. As advisors and mentors, we provide our players and families with a support system to help navigate the ever changing landscape of their chosen sport.
Working with our team, you will have access to Ex-Pro, NCAA, high level scouts and coaches providing first hand experience and knowledge . 
Camps
We host a variety of Development Camps, and work with coaches and teams in running Skills Practices. Our camps are high temp, high compete breaking down skill attributes and techniques.
Some camps we offer include:
* 3-on-3 Game Play/Skills
* Junior Prep Skates
* Prep Skates – U15 and up
* Shooting and Passing
* Powerskating
* Checking
Evaluations
Players will receive a detailed personal evaluation which is assessed during game play.  Providing feedback in a positive and constructive way. This will give information allowing players to see where they need improvement and excel.
Individual Evaluation
Are you looking for honest independent player evaluation. MCN will attend game review game footage and providing feedback on strengths and areas that players can improve on. We focus on building a positive environment for our players to grow and develop using constructive feedback.
Team Evaluation
Are you looking for helping shaving down the roaster? MCN will send representative to give your association, club or team an unbiased opinion on players. 
Video Analysis
Looking to build your confidence and enhance your individual game? Our videographer will attend up to 3 games obtaining game play footage. Our professional skill team and evaluators will break down player's record game play, providing feedback on areas of improvement, through constructive feedback. Players will be provided with a written report, suggested skill development and copy of video.
Season – April to June
Summer Camps coming 2023
Floorball
Floorball is an exciting, safe, and affordable co-ed indoor hockey. Resembling floor hockey, player's creativity can flourish due to the nature of the rules, and the dexterity of the stick. Floorball is an excellent school enhancement program and can be offered at schools to enhance sports classes, physical education programs.
It is played using a composite shaft, coupled with a high quality plastic curved blade resembling a hockey stick.
Who is involved?
Mathew Gorman
Pro Hockey Player, skill development Professional. "I loved and enjoyed learning new skills that helped further my development. Even now, I am continually looking for ways to develop my skills to help further my enjoyment with this sport and others."
Kevin Thibault
Kevin is well known for his dedication to the sport of Floorball where he has taken many Alberta players to the Canada Cup in Toronto.  The Parkland Warriors Floorball Club has won a number of championships over the years in both the Bantam and Midget divisions.  He also was fortunate to go to Europe to coach with the Canadian National U18 Men's team.
Who can play floorball? 
This sport is great for all ages and skill levels. Floorball compliments hockey skill development. BUT no hockey experience is necessary to play.
Equipment Required? 
Clean, non-marking running shoes, gym attire, Floorball Stick (Available for rent), and due to legalities, helmets with cages are required! Gloves optional.